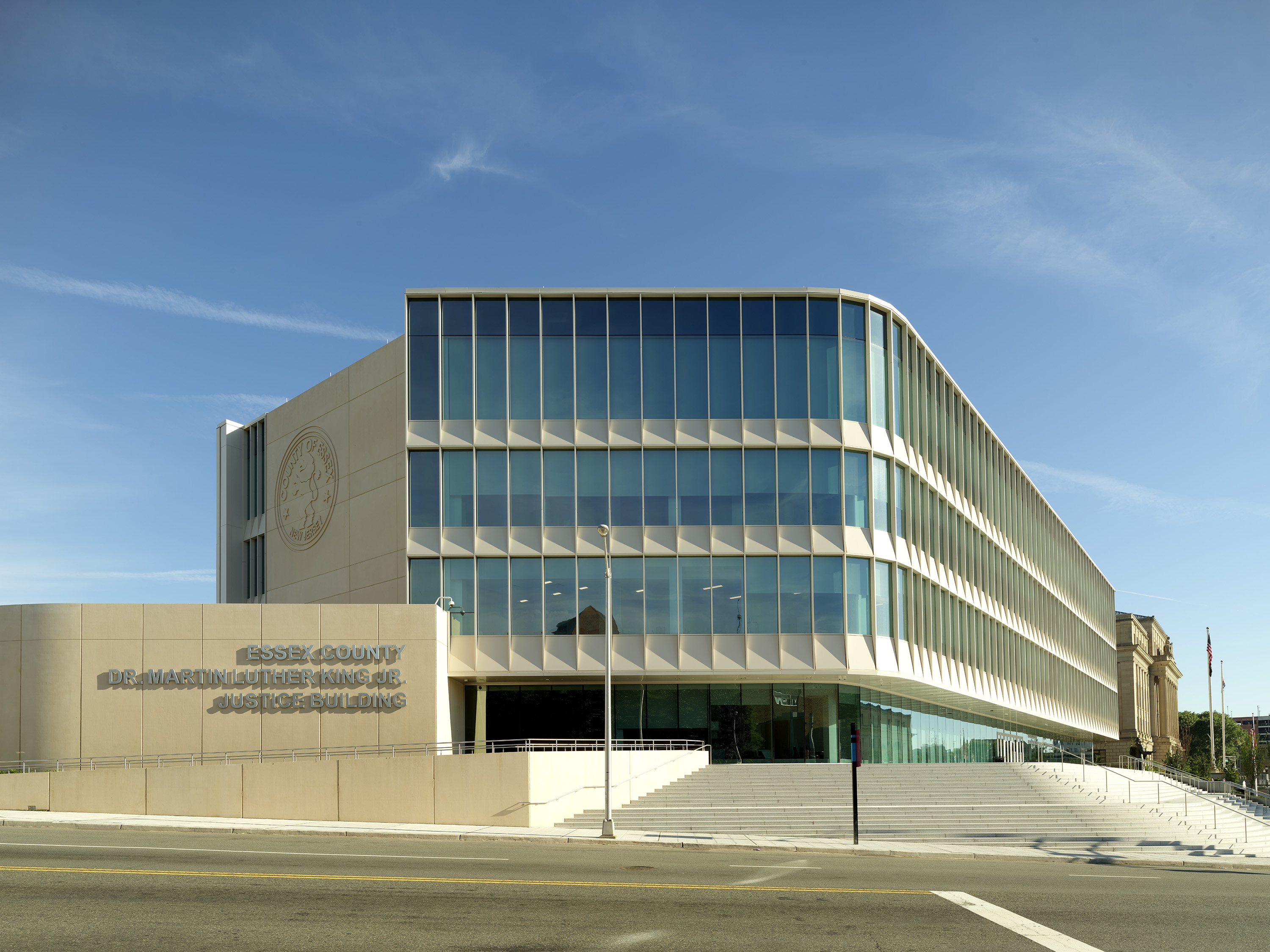 ×
MLK Justice Building
Newark, New Jersey
Winner of the Engineering News Record's Best Government and Public Building Project of the Year 2021 New York Regional
The 160,000-square-foot building at the Hall of Records complex at the County's courthouse provides space for 11 NJ State courtrooms for tax and general equity courts on the upper floors and office and administration space for various County departments including the County Clerk, Commissioner of Registration, Board of Elections, County Surrogate and County Board of Taxation.
With two principal entry plazas, the facility is the first new stand- alone building constructed on the complex in over 50 years. Using pre- cast concrete colors and shapes to coexist with the historic limestone of the original buildings and the complex's entry addition erected prior, also designed by the firm, the new building is linked to the complex with a glass walled bridge over the Legends Way promenade.
The terraced shrine area for Dr. King was imagined by carving out a circular pocket park area through the building's new plaza steps. Off the main city walk, the quiet area has inscribed words of inspiration and reflection.
160,000 SF
$ 75,000,000
350,000 SF site improvement
2 story atrium lobby with open mezzanine
Martin Luther King video wall, mural – historical timeline, 'book' panels, displays
Pedestrian bridge
High performance building envelope and green roof
Comito Associates, Architects
Comito Associates, Structural and Civil Engineering
Team:
Aecom, Interiors
French and Parello, MEP Engineering
Baretto Dowd, Landscape
Terri Haskins, Graphics and Artist