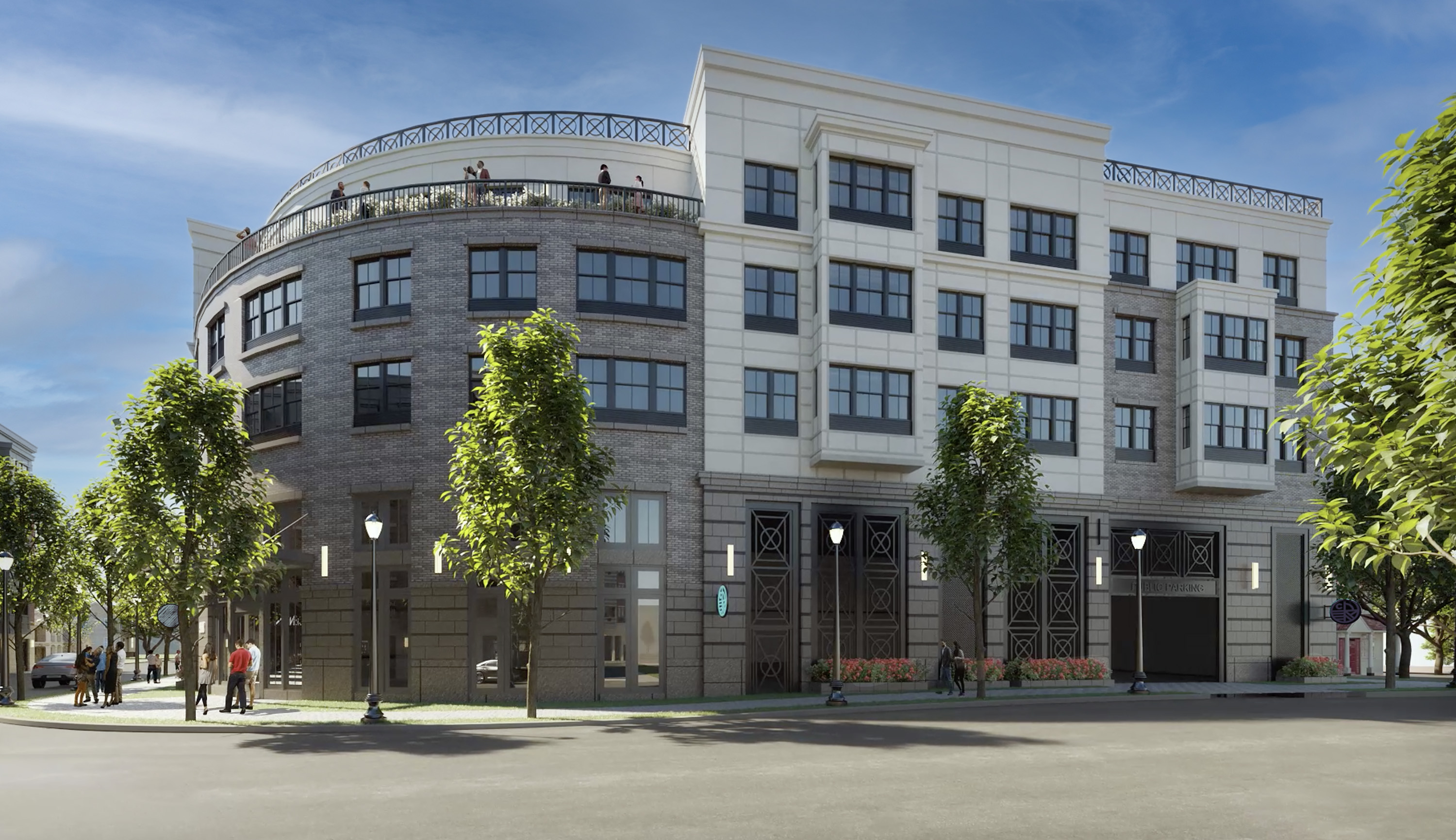 ×
Private Client Redevelopment
This community mixed- use development includes shared public parking in and enclosed 2 level deck, retail shops on an active street corner with resident lobby and apartments above in a 5-story pedestrian- scale development. The design allows for public use of the parking to serve nearby shops and services while allowing the building residents to have controlled access at the same time.
It is an extensive human scale, mixed use development at the heart of downtown Union Township, New Jersey that incorporates public and private spaces and integrates them in a neighborhood working/ living/ shopping environment. Phased over five developments and multiple city blocks, the infill project has developed into a new modern identity for the Township's center and the residents themselves.
142,280 SF
85 Residential units
33,698 SF parking structure
30,000 SF floor plates
3- Story frame over 2- story podium construction
Amenities include dog run, co-working space & conference room, billiards game room, hospitality bar, fitness center, coffee hub, indoor child playroom, resident lounge, 5th floor club room with outdoor terrace.