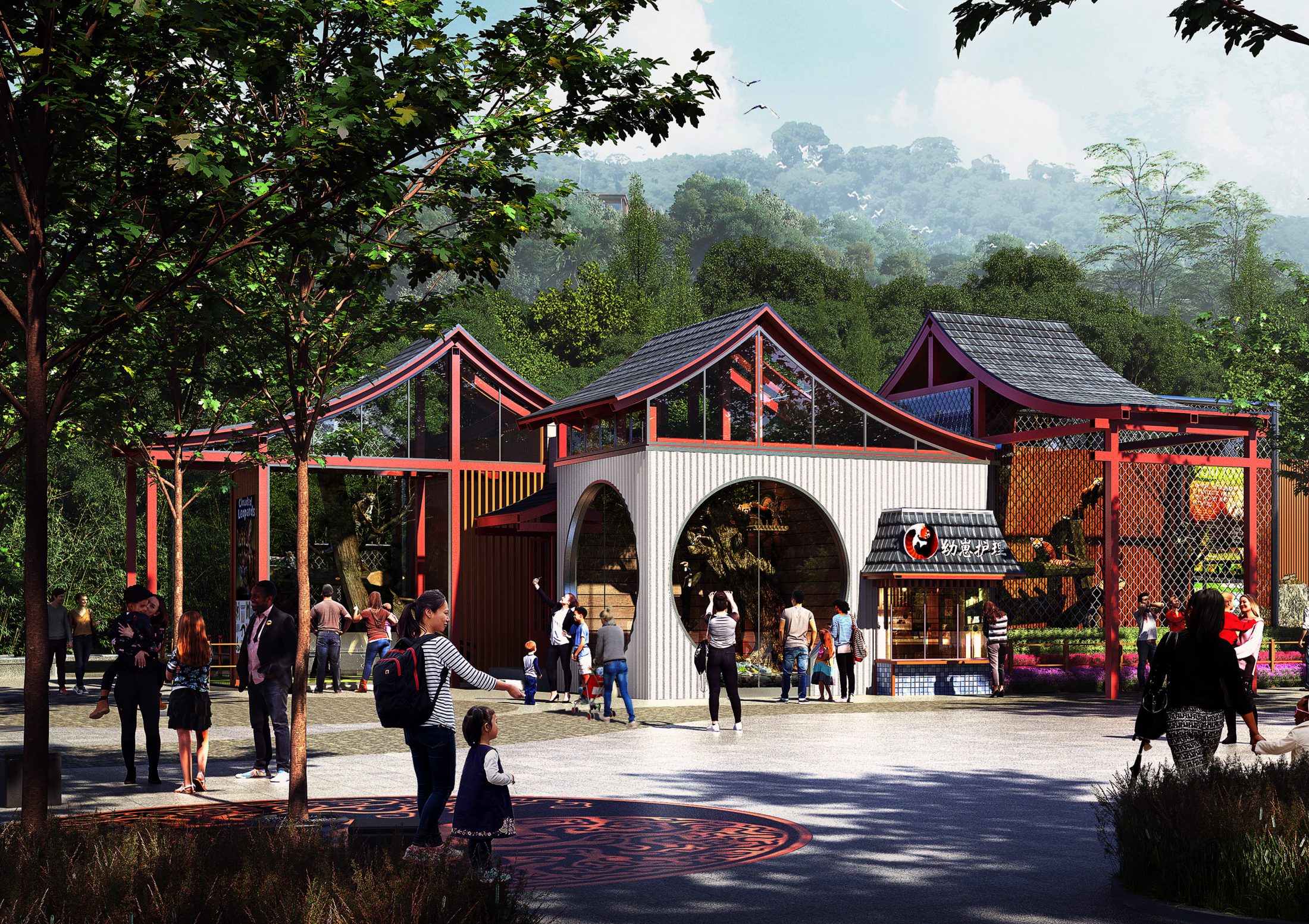 ×
Amazing Asia
West Orange, NJ
Awarded the 2022 New Jersey Parks and Recreation Award for Design Excellence.
This new exhibit at the Turtle Back Zoo celebrates certain animals and architectural themes from Asia including Red Pandas of the high country of Southeast China, the Clouded Leopard from the foothills of the Himalayas and other animals from Indonesia and the Philippines. The design was imagined as 'clockwise viewing' with the different animals and types of enclosures changing as the guests approach and explore. With 2 outside exhibits, 2 glass enclosed habitats and 2 live training and display areas for presentations, the small but complex ensemble enables an impressive 75% of its project perimeter for public viewing.
Multiple dens are connected with overhead chutes and bridges in addition to horizontal shifts for optimal flexibility and mobility.
West Orange Essex County Turtle Back Zoo
Building enclosed area: 1,474 SF
High exhibit spaces and dens compliment vertical nature of animal habitat
Red Panda and Clouded Leopard Outdoor Exhibits
7 interior dens and 2 exterior off- exhibit dens.
Glass enclosed corner exhibit for Red Pandas, Knobbed Hornbill, Vietnamese Pond Turtle
Team:
French and Parello, MEP Engineering, Landscape Design and Site Engineering