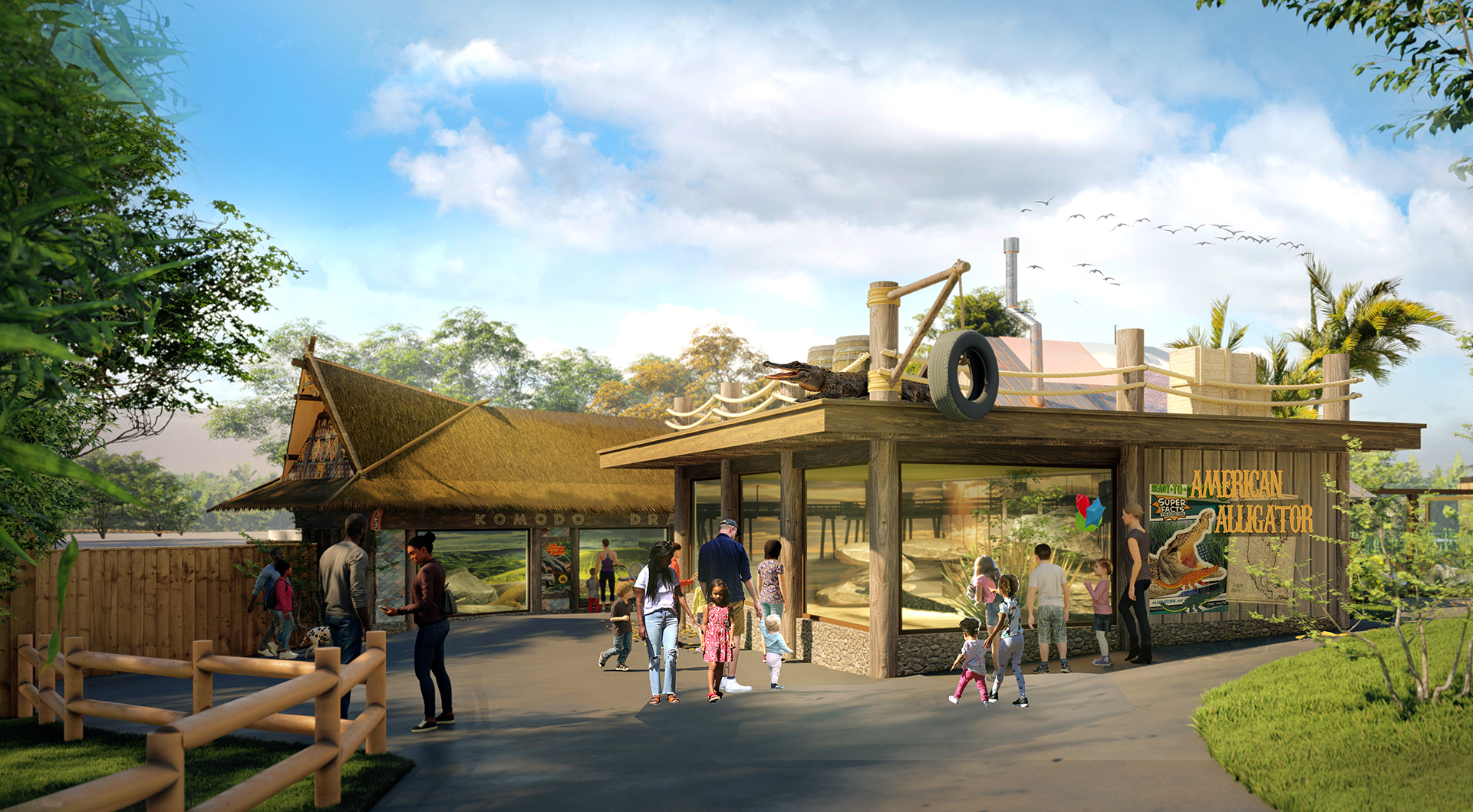 ×
American Alligator and Komodo Dragon Exhibit
West Orange, NJ
Referred to as The Island Giants Exhibit, this new attraction and new home to its residents, is located in the heart of New Jersey's Turtle Back Zoo. Actually two independent facilities arranged in a village-like fashion among other existing exhibits along a rolling visitor viewing path, each exhibit will have their own unique indoor and outdoor viewing opportunities of the inhabitants. The design enables unique multiple vantage point observation opportunities for park guests.
The building's indoor and outdoor exhibits utilize extensive natural lighting, organic and recycled materials throughout. Environmental features that are particular to each species' natural habitat are incorporated, such as sun-basking, shade retreating, water play and lounging, digging and foraging and other enrichment protocols.
West Orange Essex County Turtle Back Zoo
Komodo Dragon and American Alligator indoor and outdoor habitats.
Interior trainer areas and off-exhibit dens.
Glass corner indoor exhibit for American Alligator, linear panoramic Komodo Dragon viewing.
Team:
French and Parello Associates, MEP Engineering, Landscape and Civil Engineering