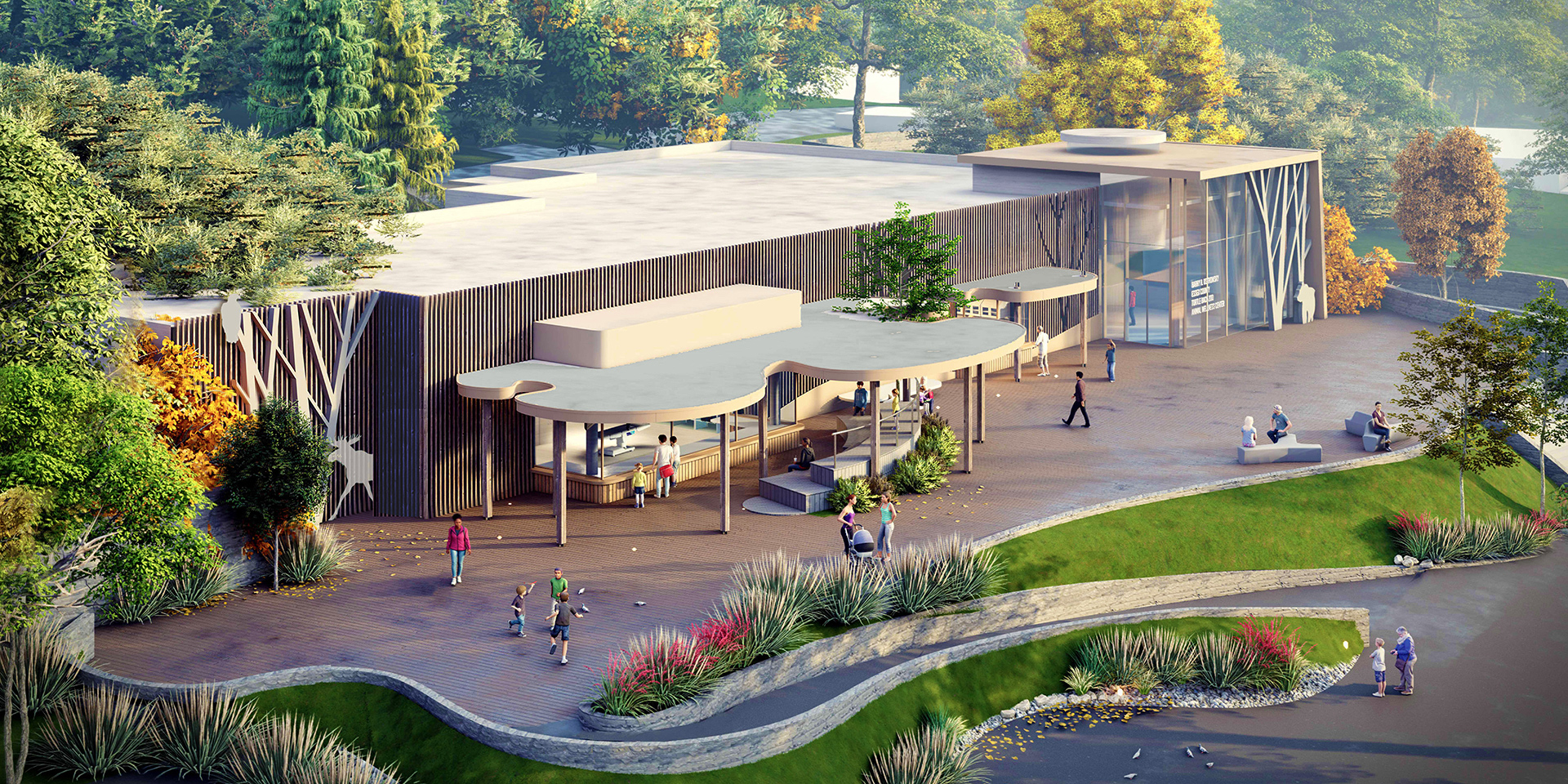 ×
Zoo Animal Wellness Center and Hospital
West Orange, NJ
Located in the North America section of the great Turtle Back Zoo, the design of this new 11,000 SF state-of-the-art veterinary hospital facility draws inspiration from its environment and other, related natural analogues and will act as the nucleus of zoo animal care, procedures and treatment.
Expansive glass openings offer direct views into Laboratories, Treatment Facilities, and the Nursery to showcase the zoo's world-class animal care. Tiered seating under a covered observation deck provides the ability for patrons to witness procedures in real time while also physically connecting the facility to the adjacent public plaza.
A sun-filled atrium serves a "chameleon like charm," as it fulfills multiple roles at the Wellness Center including Lobby, Exhibition Area, Seminar Room, as well as special occasion Event Space.
Team:
French and Parello Associates, MEP Engineering, Landscape and Civil Engineering